The Guide Of KT-S860 4-Axis CNC Machining Center
2018-11-28
The company's success story started with KT-S860 4-Axis CNC Machining Center.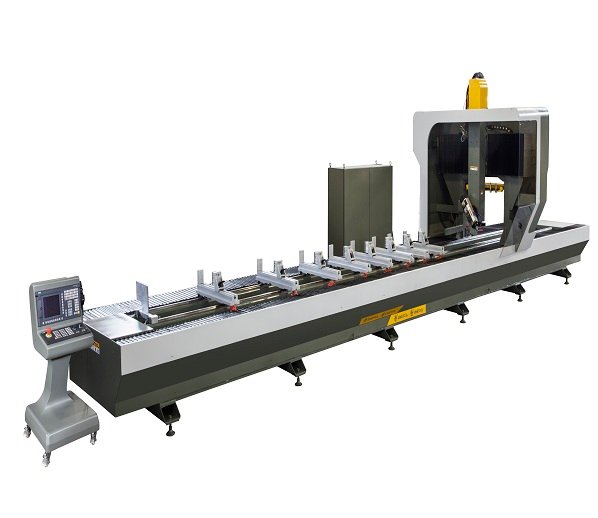 KT-S860 4-Axis CNC Machining Center is made of qualified iron. It comes with various structures. We have been subject to meeting the industry standard. It adopts some core technologies such as Germany PA 3-axis CNC system. Due to Italian high speed and efficiency spindle, KT-S860 4-Axis CNC Machining Center is featured by high stability and safety. KT-S860 4-Axis CNC Machining Center especially fits for the usage in all kinds of industries like aluminum window, aluminum door, aluminum curtain wall, car accessories, solar energy, high-speed rail, furniture, partition, showroom etc. It has passed CQC to ensure quality and performance. This product's warranty period is 1 year(s) from the purchase date. We can personalize KT-S860 4-Axis CNC Machining Center for you. If you require any further information about the product, please do not hesitate to click http://www.aluminum-machine.com/productstype/Copy-Router.htm
Kingtool plays an important role in the aluminum processing field. Kingtool was incorporated 24 years ago. Our products are broadly recognized in domestic and international market. We are constantly making progress to add new innovations to our product range: aluminum milling machine, aluminum cutting machine, aluminum router machine, aluminum drilling machine, aluminum welding machine and so on. Kingtool specializes in offering aluminum curtain wall machinery efficiently and affordably. By using Kingtool machine, the efficient and high-quality production process is accessible. Kingtool ACP Processing Machine is capable of grooving and cutting.
We have been always insisting on the principle of 'Kingtool Machine, Professional Quality'. Once you try aluminum milling machine, aluminum cutting machine, aluminum router machine, aluminum drilling machine, aluminum welding machine and so on, we're sure you'll be back for more! Check back often! http://www.aluminum-machine.com