The Guide Of kT-850 CNC Machining Center Aluminum Router
2018-12-24
Due to the state-of-the-art facility and advanced technology, kT-850 CNC Machining Center Aluminum Router is of superior performance.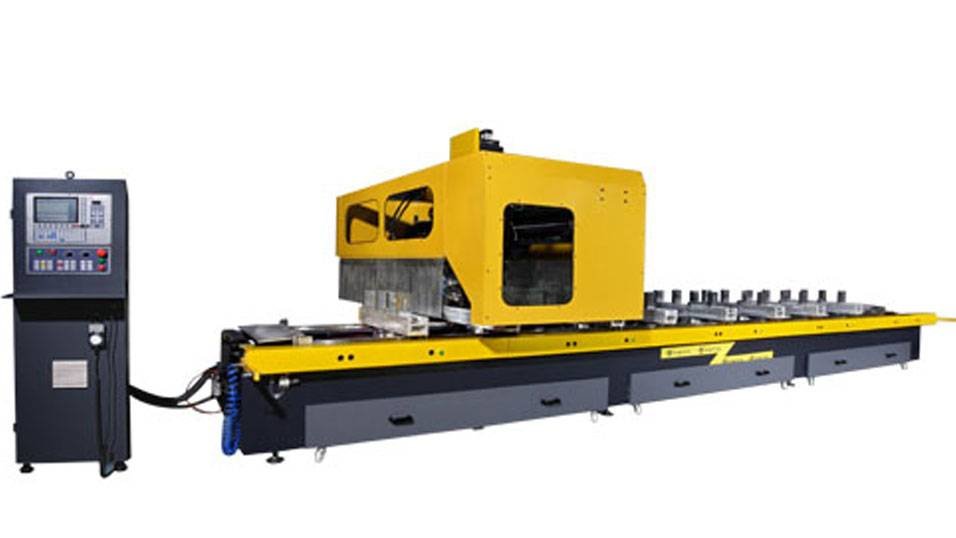 It is manufactured with iron. It has met the industrial design requirements. The size and style can be tailored to fit the needs of diverse customers. It is made fine with Germany PA 3-axis CNC system. Coupled with Italian high speed and efficiency spindle, it embodies characteristics such as high stability and safety. The widespread use in all kinds of industries like aluminum window, aluminum door, aluminum curtain wall, car accessories, solar energy, high-speed rail, furniture, partition, showroom etc of kT-850 CNC Machining Center Aluminum Router helps it win a lot of attention in the market. Certified by CQC, the quality of kT-850 CNC Machining Center Aluminum Router is absolutely guaranteed. The product is covered by a 1-year warranty. Customized kT-850 CNC Machining Center Aluminum Router is available. See more here: http://www.aluminum-machine.com/productstype/Copy-Router.htm
Kingtool boasts its great reputation in offering superior product and providing professional service in the aluminum processing industry. We have accumulated 24 years of experience. Our company has a high share in the domestic market, and some products have been exported to all over the world. We develop and manufacture aluminum milling machine, aluminum cutting machine, aluminum router machine, aluminum drilling machine, aluminum welding machine and so on tailored to specific customer needs. Kingtool specializes in offering aluminum curtain wall machinery efficiently and affordably. By using Kingtool machine, the efficient and high-quality production process is accessible. Kingtool ACP Processing Machine is capable of grooving and cutting.
Kingtool sets forth with the business concept of 'Kingtool Machine, Professional Quality'. If you are interested in us, you may click http://www.aluminum-machine.com