The Guide Of KT-383FC CNC DOUBLE MITRE SAW
2018-12-10
With reasonable price and premium quality, KT-383FC CNC DOUBLE MITRE SAW enjoys popularity globally.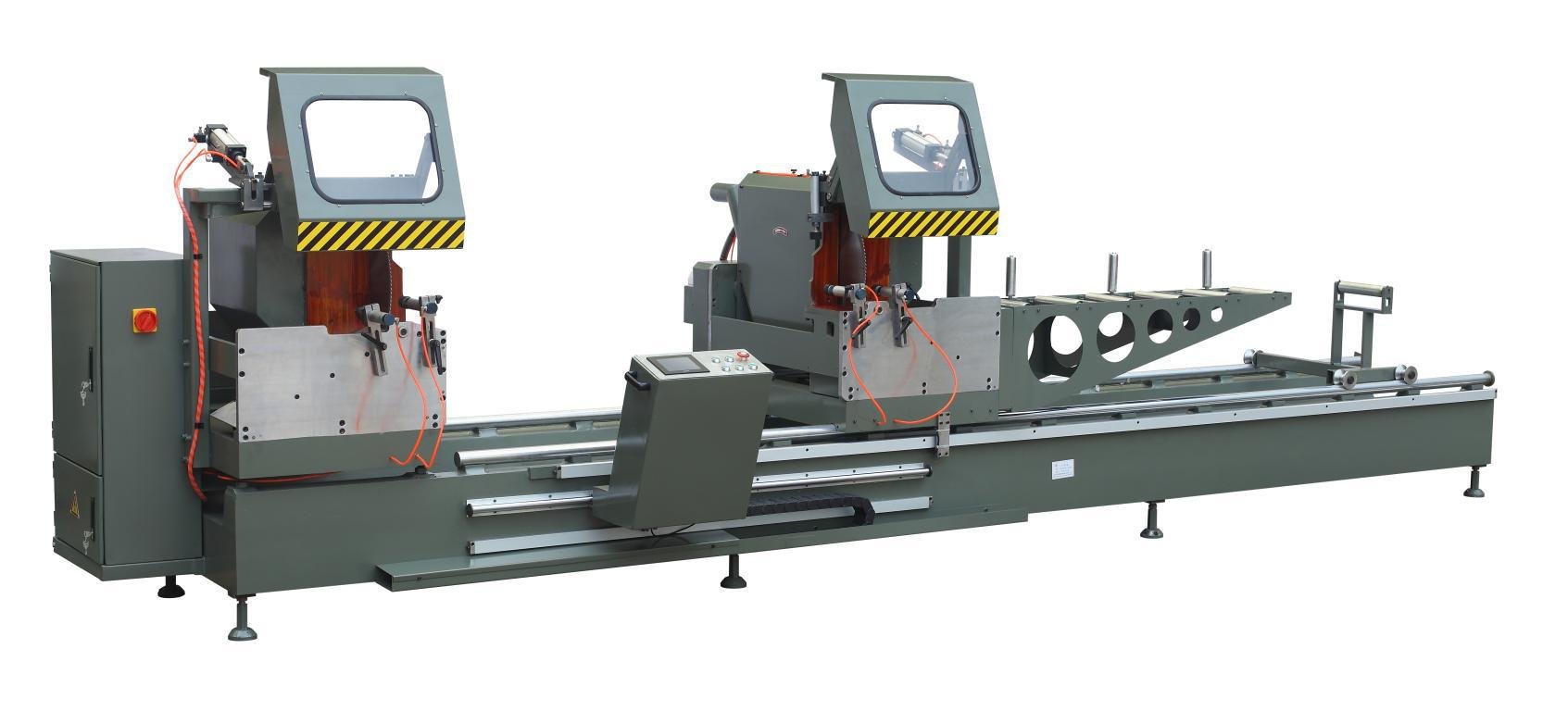 Our engineers adopt alloy saw blades as its main material. With the effort of excellent designers, KT-383FC CNC DOUBLE MITRE SAW has unique style in its shape and appearance. KT-383FC CNC DOUBLE MITRE SAW that presents different styles can be in line with different needs of clients. Core technologies such as left and right sawing units and digital display device are applied in the production. Supported by maximum external diameter 420mm, high precision characterize KT-383FC CNC DOUBLE MITRE SAW. It has been proved that KT-383FC CNC DOUBLE MITRE SAW can be applied to all kinds of industries like aluminum window, aluminum door, aluminum curtain wall, car accessories, solar energy, high-speed rail, furniture, partition, showroom etc. It is CQC certified. It is guaranteed for 1 year(s). KT-383FC CNC DOUBLE MITRE SAW also can be customized. If you have the intention of buying it, you are free to contact us.
Kingtool is an innovative manufacturer focusing on aluminum processing. We have established our competitive advantages over the past 24 years. Our clients are throughout the world, you can find them in all over the world. Our product list includes aluminum milling machine, aluminum cutting machine, aluminum router machine, aluminum drilling machine, aluminum welding machine and so on. Shockproof is one of the most attractive features of Kingtool machines. During the operation, all Kingtool machines are highly precise. Kingtool bending machine enjoys distinguished features of high quality and excellent performance.
With the business philosophy 'Kingtool Machine, Professional Quality', there is no doubt that Kingtool has an on-going commitment to its users. To get more information, please contact via http://www.aluminum-machine.com