The Guide Of KT-383F/DG 5 Axis CNC Double Mitre Saw in Heavy-Duty
2018-12-04
I bet you must have heard our product KT-383F/DG 5 Axis CNC Double Mitre Saw in Heavy-Duty.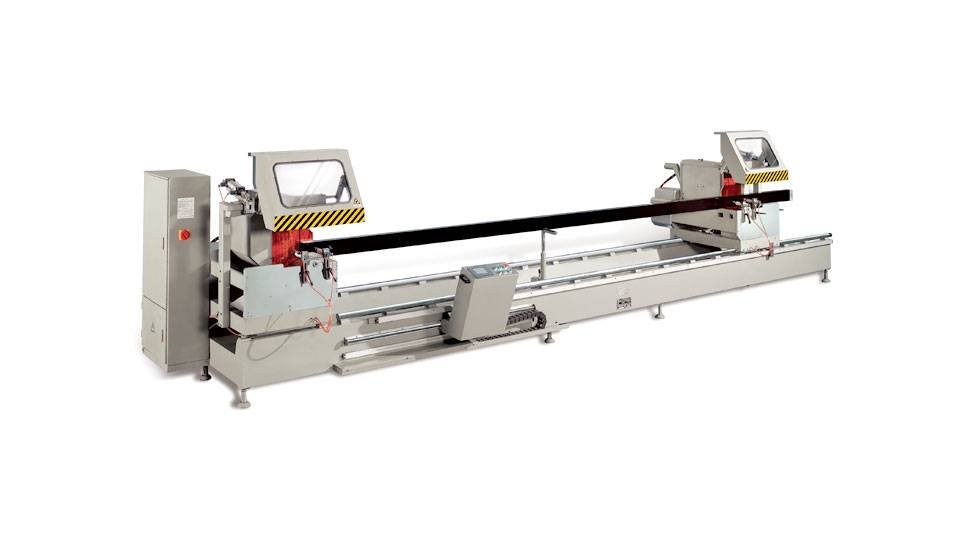 It is designed by using superior and well- selected composite material. It comes with various structures. We can customize size, shape or color to suit the specific need of our customers. It adopts professional core technologies such as Germany PA 3-axis CNC system. By virtue of such parameters as superb high-speed balance performance, high stability and safety characterize KT-383F/DG 5 Axis CNC Double Mitre Saw in Heavy-Duty. It is widely applied to processing various kinds of holes of aluminum alloy profiles and sanitary ware materials, especially for aluminum window and door profile. It has received CQC certification. It comes with an unconditional guarantee for 1 year(s). Our expertise and technologies enable tailor-made solutions for every customer. For more detailed information on KT-383F/DG 5 Axis CNC Double Mitre Saw in Heavy-Duty, you may find it at http://www.aluminum-machine.com/newproductslist-htm-t9pqouyeqt4
Kingtool is widely known as a professional supplier in the aluminum processing industry. During 24 years, Kingtool has been integrating design, production, sales and service together in the aluminum processing industry. Our company operates in all over the world with a diversified product portfolio. We manufacture and market aluminum milling machine, aluminum cutting machine, aluminum router machine, aluminum drilling machine, aluminum welding machine and so on at the global level. Kingtool bending machine enjoys distinguished features of high quality and excellent performance. By adopting protection device, Kingtool welding machine can ensure the safety of operators. Shockproof is one of the most attractive features of Kingtool machines.
We adhere to the business philosophy of 'Kingtool Machine, Professional Quality'. To get more information, please contact via http://www.aluminum-machine.com