The Guide Of KT-383F-D 3-Axis Automatic Type CNC Double Mitre Saw Aluminum Cutting Machine
2018-11-28
KT-383F-D 3-Axis Automatic Type CNC Double Mitre Saw Aluminum Cutting Machine has the absolute advantage in the industry.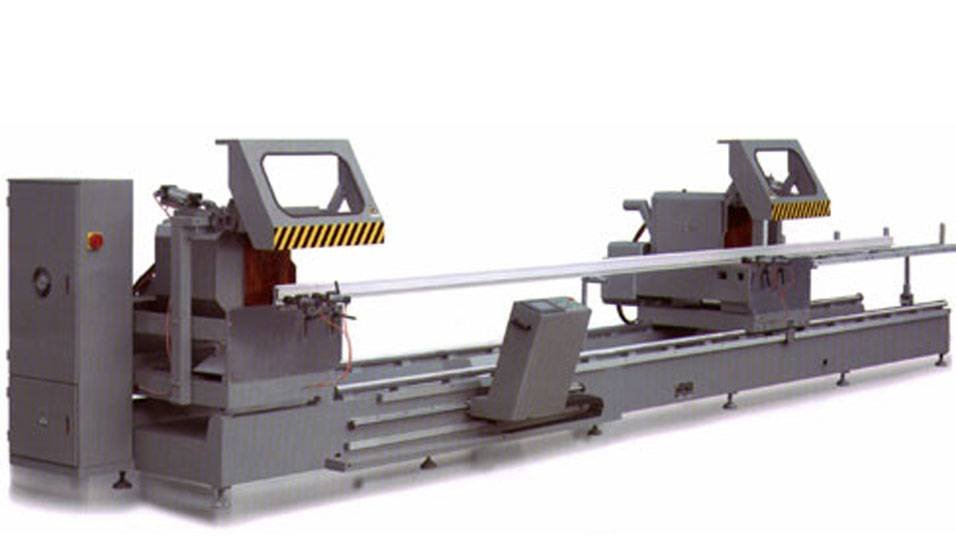 KT-383F-D 3-Axis Automatic Type CNC Double Mitre Saw Aluminum Cutting Machine is made of high-quality alloy saw blades. It has met the industrial design requirements. It is consistent with industry standards. Many advanced technologies have been introduced by our company, such as left and right sawing units and digital display device. With maximum external diameter 420mm, it is highly acclaimed by the clients for its high precision and many other unique features. It is mainly used in all kinds of industries like aluminum window, aluminum door, aluminum curtain wall, car accessories, solar energy, high-speed rail, furniture, partition, showroom etc. You can count on us for product performance as it has passed CQC. This product is supplied with a 1-year product warranty against defective manufacturing and components. We offer this product with customized services. Wait no more! Check it out at http://www.aluminum-machine.com/productstype/Cutting-Machine.htm and make a purchase!
Kingtool holds leading position in the aluminum processing industry. We have been operating for over 24 years. We have successfully established business connections with many trustworthy partners from all over the world. There are many product lines like aluminum milling machine, aluminum cutting machine, aluminum router machine, aluminum drilling machine, aluminum welding machine and so on where you can find what you want. Shockproof is one of the most attractive features of Kingtool machines. During the operation, all Kingtool machines are highly precise. Kingtool bending machine enjoys distinguished features of high quality and excellent performance.
We keep the enterprise idea of "Kingtool Machine, Professional Quality". http://www.aluminum-machine.com Welcome people from all walks of life to consult and cooperate. http://www.aluminum-machine.com