The Guide Of KT-328F/DG CNC Single Head Saw in heavy-duty (2-Axis)
2018-12-07
KT-328F/DG CNC Single Head Saw in heavy-duty (2-Axis) plays an important role for the development of Kingtool.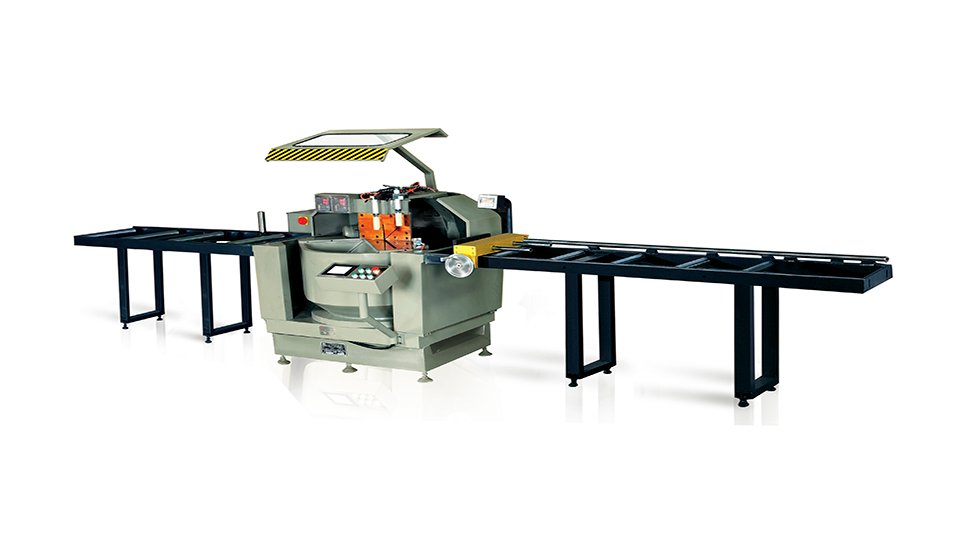 composite material is the indispensable material in its production. Various colors and sizes are available. We can customize size, shape or color to suit the specific need of our customers. The introduction of Germany PA 3-axis CNC system enables us to provide cost-effective and high-quality product. By virtue of such parameters as superb high-speed balance performance, high stability and safety characterize KT-328F/DG CNC Single Head Saw in heavy-duty (2-Axis). It finds application in various fields such as processing various kinds of holes of aluminum alloy profiles and sanitary ware materials, especially for aluminum window and door profile. It is CQC certified. The warranty shall expire 1 year(s) from the purchase date. Customized KT-328F/DG CNC Single Head Saw in heavy-duty (2-Axis) is available. Click here to see more information about KT-328F/DG CNC Single Head Saw in heavy-duty (2-Axis): http://www.aluminum-machine.com/newproductslist-htm-t9pqouyeqt4
Kingtool is a key supplier and important strategic partner of many well-known groups in the aluminum processing industry. We have engaged in this industry for over 24 years. We engage in foreign trade business to export our products like aluminum copy router to all over the world. A diverse and extensive product list is provided to meet different market demands, which includes aluminum milling machine, aluminum cutting machine, aluminum router machine, aluminum drilling machine, aluminum welding machine and so on. Kingtool bending machine enjoys distinguished features of high quality and excellent performance. By adopting protection device, Kingtool welding machine can ensure the safety of operators. Shockproof is one of the most attractive features of Kingtool machines.
We take the idea of 'Kingtool Machine, Professional Quality'. If you have interest in our product, check our homepage http://www.aluminum-machine.com now!