The Guide Of KT-313C-D Arc Explorator End Aluminum Milling Machine
2018-12-14
KT-313C-D Arc Explorator End Aluminum Milling Machine stands for brand-name products in the field of aluminum processing.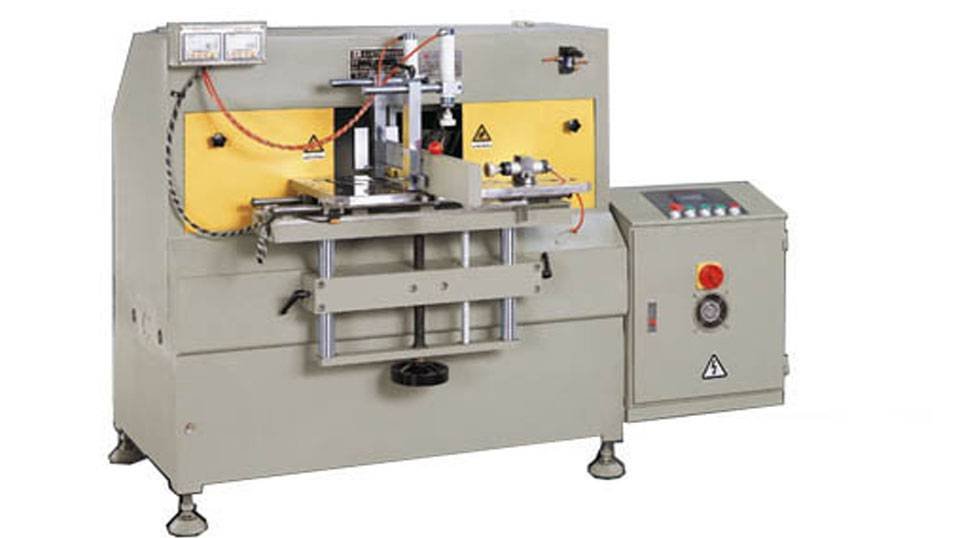 KT-313C-D Arc Explorator End Aluminum Milling Machine is made of high-quality composite material. It comes with various structures. It can meet the more and more complicated requirements from the market. Core technologies such as blade feeding structure, fixed worktable and six-groups of electronic spindle structure are applied in the production. Supported by rotation angle 90°~ 180°, it gets such merits as convenient for processing large profiles. It has come into a wider use in many fields including all kinds of industries like aluminum window, aluminum door, aluminum curtain wall, car accessories, solar energy, high-speed rail, furniture, partition, showroom etc. It is certified by CQC. It comes with a 1-year guarantee. Customized KT-313C-D Arc Explorator End Aluminum Milling Machine is also offered to meet specific requirements of customers. See more here: http://www.aluminum-machine.com/productstype/milling-machine.htm
Kingtool is an innovative manufacturer focusing on aluminum processing. In the past 24 years, we have achieved long-term development. We have successfully established business connections with many trustworthy partners from all over the world. We have designed and developed aluminum milling machine, aluminum cutting machine, aluminum router machine. Kingtool can customize products according to customers' requirements. By adopting protection device, Kingtool welding machine can ensure the safety of operators. A high-quality cooling system ensures the excellent running of Kingtool machine.
Our mission is to continually raise the bar of customer experience by sticking to the business principle of 'Kingtool Machine, Professional Quality'. Here at http://www.aluminum-machine.com more details can be found.