The Guide Of KT-204R CNC Panel Machining Center Aluminum Router
2018-12-22
To provide high-quality KT-204R CNC Panel Machining Center Aluminum Router, the state-of-the-art production equipment is adopted by Kingtool.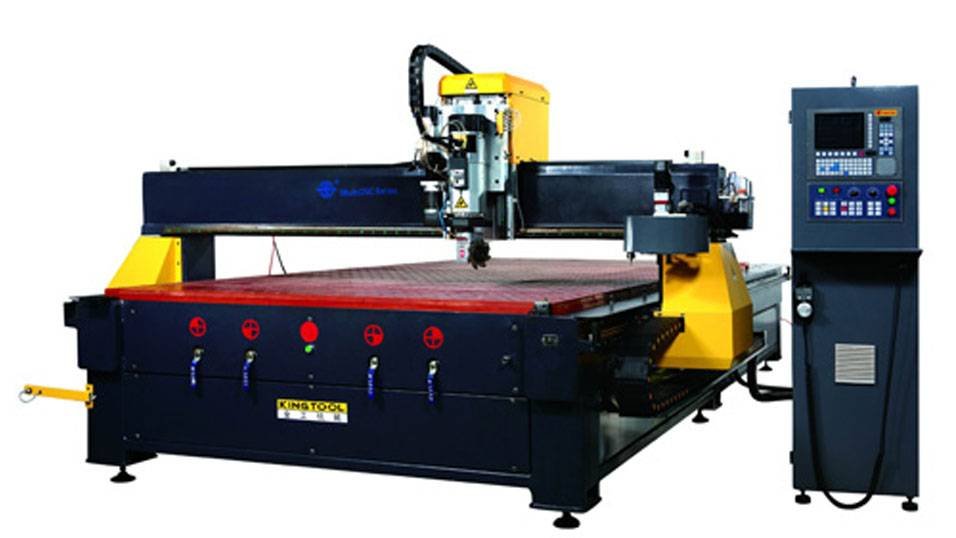 iron contributes to the outstanding quality of this product. Various sizes of KT-204R CNC Panel Machining Center Aluminum Router are available for clients. It is designed based on customer's requirement. We adopt a variety of technologies such as Germany PA 3-axis CNC system in the production. Blended with Italian high speed and efficiency spindle, KT-204R CNC Panel Machining Center Aluminum Router features a combination of groundbreaking innovations including high stability and safety. It can be used in all kinds of industries like aluminum window, aluminum door, aluminum curtain wall, car accessories, solar energy, high-speed rail, furniture, partition, showroom etc. It has obtained CQC. It is guaranteed for 1 year(s). Our expertise and technologies enable tailor-made solutions for every customer. If you have the intention of buying it, you are free to contact us.
Kingtool is a leading fabricator in the aluminum processing industry. We have accumulated 24 years of experience. Our company has won the favor of customers from all over the world. Our offerings include aluminum milling machine, aluminum cutting machine, aluminum router machine, aluminum drilling machine, aluminum welding machine and so on. Kingtool specializes in offering aluminum curtain wall machinery efficiently and affordably. By using Kingtool machine, the efficient and high-quality production process is accessible. Kingtool ACP Processing Machine is capable of grooving and cutting.
Kingtool sets forth with the business concept of 'Kingtool Machine, Professional Quality'. We are always here to answer all your questions. Contact us: http://www.aluminum-machine.com