The Guide Of CNC Machining Center KT-750
2018-12-05
The company's success story started with CNC Machining Center KT-750.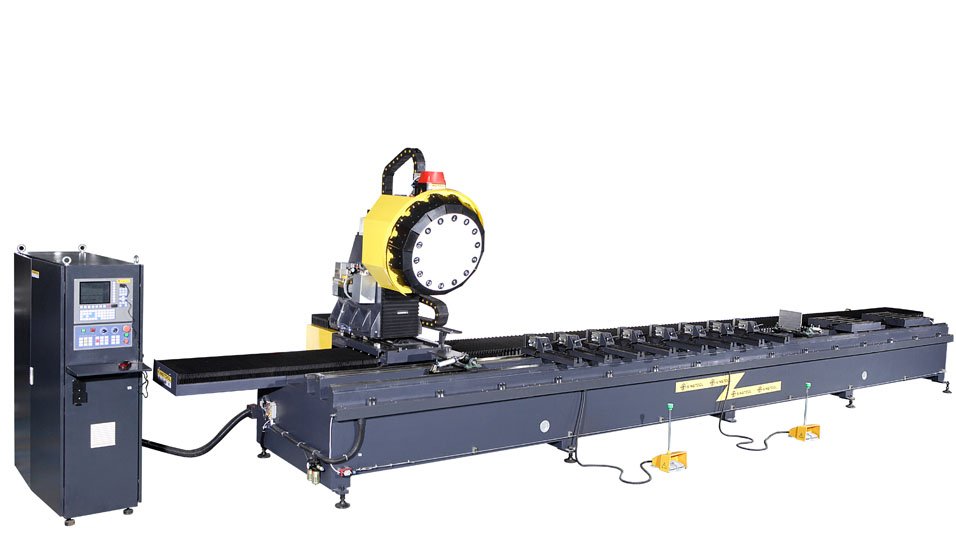 CNC Machining Center KT-750 is made of high-quality composite material. Concise structure and high quality is the design principle it adheres to. It is supposed to cater to all kinds of customers across the market. The application of high-end Germany PA 3-axis CNC system perfects the function of CNC Machining Center KT-750. By virtue of such parameters as superb high-speed balance performance, it owns advantages such as deformation and shock resistance. CNC Machining Center KT-750 has already been used in a wide variety of applications like processing various kinds of holes of aluminum alloy profiles and sanitary ware materials, especially for aluminum window and door profile. It has been CQC certified. For any non-human damage within 1 year(s) after the product is sold, the replacement is free of charge. Here, CNC Machining Center KT-750 can be customized to the unique needs of each client. Click here to see more information about CNC Machining Center KT-750: http://www.aluminum-machine.com/newproductslist-htm-t9pqouyeqt4
Kingtool is a trustworthy aluminum processing manufacturer at home and abroad. During 24 years, Kingtool has been integrating design, production, sales and service together in the aluminum processing industry. We are doing business with people from all over the world. Our business includes aluminum milling machine, aluminum cutting machine, aluminum router machine, aluminum drilling machine, aluminum welding machine and so on. Kingtool bending machine enjoys distinguished features of high quality and excellent performance. By adopting protection device, Kingtool welding machine can ensure the safety of operators. Shockproof is one of the most attractive features of Kingtool machines.
Kingtool is guided by a wise principle: 'Kingtool Machine, Professional Quality'. Quickly click on the link to learn more about the company: http://www.aluminum-machine.com